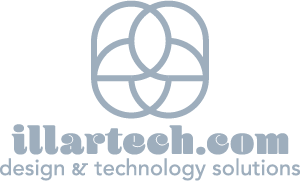 illartech.com is a design & technology solutions company, headquartered in Huntington, NY, was established in 2016. The company focuses on web & user interface design, print design, social media marketing and SEO. Our services also include graphic design, logo design, professional printing services, web development, 3rd party integrations, consulting, hosting, setup of social media pages and much, much, more.
Nothing makes us happier than your success. illartech.com Design & Technology & brings a wide range of dynamic solutions to the table for your visual branding, website design & social media needs. We work tirelessly to ensure your satisfaction & guarantee our work. We listen to you, take your vision queues ensure we work to deliver on it!
illartech.com will be at your side every step of the way to make your website and every brand element stylish, affordable and profitable.